The Two Chimneys Family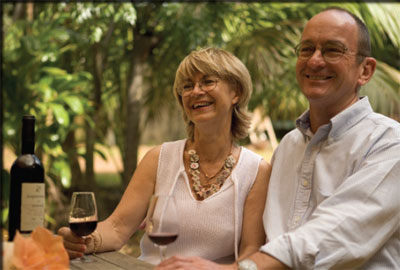 In May 2002, Roderick, Noelene and Sarlae Buffett McAlpine explored the opportunity of establishing a Boutique Vineyard on the eastern side of Norfolk Island.  In 2003 they planted their first vines on family (Buffett) land at Steeles Point and commenced "Two Chimneys Wines".  The vineyard enjoys a soft maritime climate and volcanic basalt soils.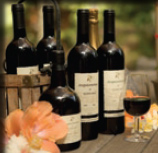 The Vineyard
The vineyard consists of five varietals,  Chardonnay, Semillion, Verdelho, Merlot, Chambourcin. The property is part of the original grant of land following the arrival of the Pitcairners in 1856.  The family enjoy quality support of many in the wine industry and this is reflected in the wine produced under their own "Two Chimneys Wines" label.
The Winery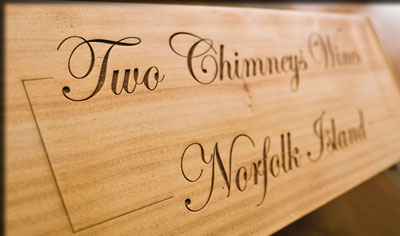 The Winery/Cellar Door was officially opened on 13 July 2006.  The building is Norfolk Island  style and constructed throughout with Norfolk Island Pine. A well appointed Cellar Door opens onto large verandahs that overlook the vines.
Two Chimneys owners Roderick and Noelene McAlpine (Buffett) with their daughter Sarlae have truly produced an exciting venture in Norfolk Island.
To plan your visit please contact us today.